[Updated November 2, 2021]
In November 2020, the state of Oregon passed groundbreaking legislation: it legalized the use, sale, transportation and cultivation of magic mushrooms, becoming the first U.S. state — and the first jurisdiction in North America — to legalize psychedelic mushrooms.
Oregon's push to make magic mushrooms legal comes with a caveat, as they're technically only legal for use for therapeutic purposes.
But the move marked a watershed moment for legalization activists, as the drive to make magic mushrooms legal — from activists, private citizens, as well as lawmakers — has largely hinged on their potential therapeutic potency.
A 2008 study by Johns Hopkins, in which patients reported long-lasting health benefits after psychedelic treatment, has been cited by numerous psilocybin activists. Measure 109, which was presented as a ballot measure to Oregon voters last November, directs the Oregon Health Authority to "license and regulate the manufacturing, transportation, delivery, sale and purchase of psilocybin products and the provision of psilocybin services" for "personal development" after a two-year research and review period culminating in December 2022. The ballot resulted in the establishment of the Oregon Psilocybin Advisory Board, a group of individuals appointed by the governor to assist the implementation of Measure 109.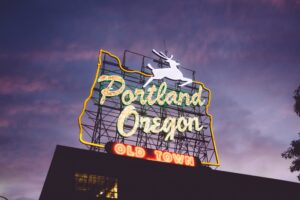 Angela Bacca, a representative for the Oregon Psilocybin Society — one organization that advocated for the legalization of magic mushrooms — said in a 2018 VICE interview that the legalization of magic mushrooms for therapeutic uses "could help alleviate the mental health crisis here in Oregon by addressing costly epidemics like suicide, treatment-resistant depression and anxiety, PTSD, and addiction to drugs, alcohol, and nicotine."
Indeed, Mara McGraw, a Portland resident and terminal cancer patient who worked with Oregon's Healing Advocacy Fund, another pro-psilocybin group, said psilocybin therapy "brought me from deep sadness to being able to process my emotions to a sense of peace and ease."
(Among other significant, if perhaps unlikely, proponents of Measure 109: David Bronner, the CEO of Bronner's Soap, donated $2-million to the ballot measure.)
Countries where magic mushrooms are legal: Psilocybin legalization beyond North America
Globally, the current legal status of magic mushrooms is, in a word, complicated.
Right now, magic mushrooms are only truly legal in five countries — Jamaica, Brazil, the Samoa, Nepal and the Bahamas — where they can be bought, transported, and cultivated without penalty. In all of these countries, magic mushrooms have simply never been illegal. In the Netherlands, magic mushrooms became illegal in 2007, when the country outlawed all hallucinogenic drugs. But psilocybin can be consumed in the form of "magic truffles", which are openly sold (and taxed) throughout the country.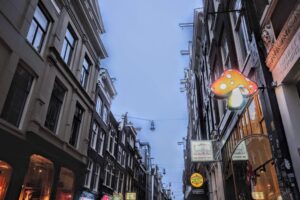 In Europe, the Vienna Convention on Psychotropic Substances of 1971 resulted in the criminalization of magic mushrooms across the continent — although, because the UN treaty that resulted from the convention applies principally to the manufacture of synthetic drugs, magic mushroom cultivation is largely decriminalized. Portugal decriminalized the possession of magic mushrooms (as well as all other illicit drugs) in 2001, while Austria did the same in 2018.
The push for legalization of magic mushrooms
The strongest pushes to make magic mushrooms legal are currently taking place in Canada, South Africa and the United States. Before Oregon's legalization of magic mushrooms, Denver's Initiative 101, which passed in 2018, decriminalized psilocybin, and directed law enforcement to give lowest arrest priority to psychedelic mushrooms. Magic mushrooms have also been decriminalized in Ann Arbor, Michigan (with the state as a whole becoming a hot spot for psychedelics reform); Oakland and Santa Cruz, California; and Washington, D.C. And in April 2021, the state of Maine made a bid to join those states by introducing a bill to legalize psilocybin for therapeutic use. Like Oregon, Maine has appointed a Psilocybin Advisory Board to advise on passing the bill, which will submit its first report in April 2022.
As of October 2021, Seattle has voted to decriminalize magic mushrooms. "The city's police will make it among their lowest priorities to arrest or prosecute anyone engaging in activities related to 'entheogens,' or drugs like psilocybin and ayahuasca that are often used for spiritual or religious purposes," reports Bloomberg. Following suit in October was Easthampton, making it the fourth city in Massachusetts to vote to decriminalize the possession and use of psychedelic plants.
In South Africa, advocates — like those in the U.S. — have begun pushing for the decriminalization of magic mushrooms, on the basis that they have great therapeutic benefits.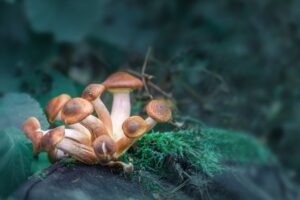 In late November, an organization called the Psychedelic-Assisted Therapy Initiative of South Africa launched; it is seeking to reverse the illegalization of magic mushrooms in South Africa, which happened in the 1960s. In an interview with South African radio station Cape Talk late last year, South African science writer Leonie Joubert, whose podcast series, The Psychonauts, focuses on the push for magic mushroom legalization in the country, said she anticipates the medical use of psilocybin will be approved in South Africa within two years.
And there is interest in the therapeutic efficacy of magic mushrooms in the U.K., too: a recent study conducted at Imperial College London showed that psilocybin is as effective as escitalopram, commonly known as Cipralex, at treating major depressive disorder. Psychologist Robin Carhart-Harris, one of the researchers behind the study, said the result "clearly suggests we need to change the legal status of psilocybin because it is starkly at odds with the data."
Are magic mushrooms illegal in Canada?
Canada, meanwhile, is currently on a similar road to psilocybin legalization as it took to legalize marijuana, starting with legalization for medicinal purposes. In Canada, magic mushrooms are illegal unless covered by the Section 56 exemption, passed in 2020, which grants the country's Minister of Health the ability to approve the sale, possession, and use of psilocybin for therapeutic purposes. The first four Section 56 exemptions were approved in August 2020, and the first non-palliative exemption — for Alberta resident, Mona Streleaff, a sufferer of extreme anxiety and depression — was approved in November of last year.
Jeffrey Merk, a Toronto-based lawyer whose firm, Aird & Berlis, specializes in psychedelic drug-focused corporate law, says he anticipates magic mushrooms will be legal to prescribe in Canada within three to five years. "The only credible argument I've seen for any kind of recreational use is perhaps through a nutraceutical kind of environment, meaning microdosing," he says. Merk adds that, while magic mushrooms are illegal across Canada, it is still — as is the case in many countries with some legal grey area about psilocybin — remarkably easy to access them. "It's not that it's legal so much as laws simply aren't being enforced," he says.