Part of our goal at Beatrice Society is to connect people around the world who are finding ways to live healthier, more purposeful lives. At home, that may mean exploring new alternative therapies or creating new habits that leave grounded and calm in your own environment. But when we travel, we have the opportunity to temporarily step out of our typical frame-of-mind, grooving out new connections in an unfamiliar setting. That's why we wanted to share with you, loyal reader, our guide t0 arguably the best 48 hours of wellness you can spend in the great city of Toronto.
"Meaningful travel" is less a category of travel than a koan-like set of instructions for finding purpose and well-being in your vacation choices. It's less about the pool bar and more about the uninterrupted sunset. All-inclusive resorts and behemoth cruise lines entice vacationers with the prospect of never having to lift a figure or make much of any decision, but meaningful travel is about finding experiences that align with your values, give you a deeper understanding of the places you travel, and leave you with more memories than momentos.
Toronto, despite the industrial picture painted by its nicknames of "Hog Town" and the "Big Smoke", is ready for a wellness renaissance: rich in diversity, full of sustainable architecture and green space, and home to a thriving local economy of forward thinking businesses.
A city of intimate, connected neighbourhoods, it doesn't take long for Toronto to reveal its charms. In 48 hours, you can eat, explore and experience your way through one of the most livable cities in the world. Our guide will keep you busy on all fronts, but you're all but guaranteed to want to return.
Day 1: Pilates in the dark, rare birds in the trees, and the best(!) plant-based burger in the 6ix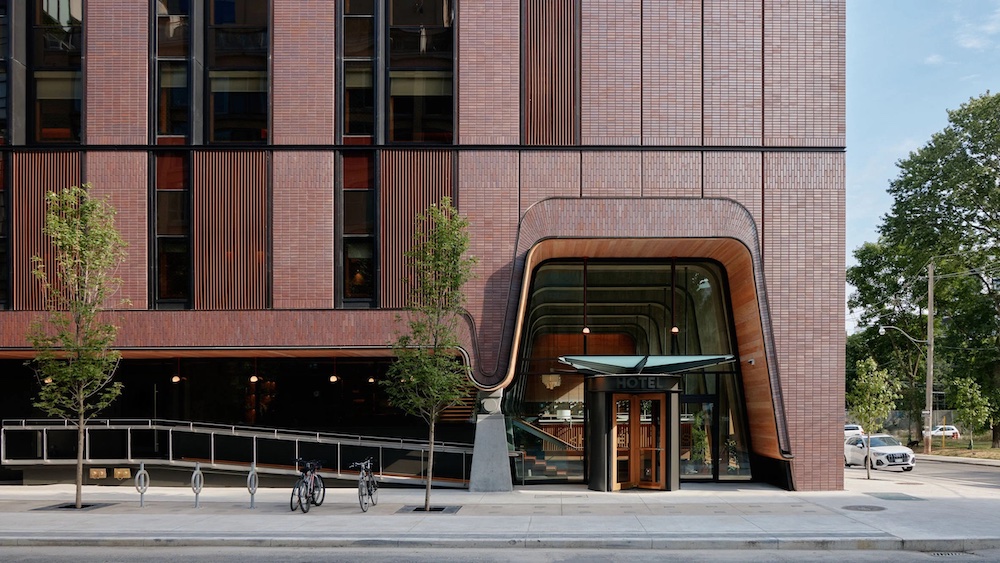 Where to stay: Ace Hotel
Where to go: Beatrice Cafe, High Park
Where to sweat: Jaybird Pilates
Where to eat: Hello 1-2-3, Bloomers, PLANTA
The Royal York has the pedigree, the Thompson has the celebrity star power, but the Toronto location of the Ace Hotel gets our pick for where to lay your head. Perfectly situated in the west end and full of warm, intentional design features that recall a Japanese onsen, it's exactly where we'd want to wake up.
It also happens to be just around the corner from the Beatrice Cafe. A brick and mortar extension of our journey to learn everything we can about natural wellness and adaptogenic plants, it's a place to fuel your mind and body with hand-crafted food and drinks backed by the science we love, and a space for seminars, collaboration, and good conversation.
A few blocks west on Queen St., Jaybird Pilates is known for its immersive pilates and movement classes that take place in mirrorless, candlelit rooms heated with infrared technology that boosts immunity and heals damaged muscle tissue. After working up a sweat, you'll be ready to replenish and refuel at Hello 1-2-3, a gluten-free, vegan brunch spot from the same team that's been fueling Torontians in the downtown core for years.
At the western edge of Toronto's downtown core is High Park, an urban oasis that boasts a sculpture garden, hiking trails, and rare boreal examples of savannah oak and Japanese cherry trees. The park hosts tours and programming seasonally, and is the summer home of Dream in High Park, Canada's longest running outdoor theatre event.
While you're in the area, nearby Roncesvalles Ave. is home to some of the city's most interesting local businesses. The Goods serves up vegan, organic lunch options, and Likely General is the perfect place to find locally made apparel, homeware, and skincare products.
This is personal opinion, but we think a donut a day is a perfect wellness habit. Toronto's rich in great bakeries, but Bloomer's on Queen West has freshly made vegan platters we just can't quit.
Of course, you'll want to save room for dinner. PLANTA has built a plant-based empire of locations across the GTA, and their reputation largely rests on their mind-blowing PLANTA burger. Absolutely overloaded no matter which variation you order, it's anything but rabbit food. If you're not a burger fan, their other locations offer herbivore takes on sushi and Mexican cuisine.
Day 2: Farmer's markets, sober socials, and warehouse workouts
Where to go: Evergreen Brickworks, Kensington Market
Where to sweat: One Academy
Where to take a deep breath: Othership
Where to eat: LOV, Bunner's Bakeshop, Buddha's Vegan
Rise and shine…it's time to work up a sweat. In Toronto's east end, One Academy has built a temple of fitness in 10,000 square feet of warehouse space. Workouts target your specific goals, from increasing flexibility to building core strength, and in-house RMTs and physiotherapists help speed recovery and find your centre.
Also in the east end you'll find the Evergreen Brickworks. Built on the site of a former quarry in the Don Valley, the Brickworks feels like a bustling rural village hidden away inside the city. It hosts Toronto's largest farmer's market, puts on programming that connect city dwellers with their local ecologies, and is home to one of the best patios in the city at Cafe Belong.
LOV on King West is the perfect spot to get your energy back after a quick stop off back at the hotel. Transplanted from Montreal, it serves up Mediterranean-inspired plant-based dishes guided by their principals of being Local, Organic, and Vegan.
A few blocks away down an unassuming alleyway is Horses Atelier. Founded by two novelists, the store considers fashion as "a form of autobiography" and curates a selection of ethically and sustainable sewn womenswear made in Toronto, and commits to giving back to its community with each purchase.
Before the word "wellness" was a thing, Kensington Market was already a bastion for counterculture, health food, and anything even vaguely patchouli-scented in Toronto. The streets close every Sunday for a vibrant street market, while Bunner's Bakeshop serves up gluten-free, vegan treats. And if you want to see what classic veggie cuisine looks like, Buddha's Vegan has been providing hungry health-conscious Torontonians with heaping portions of classic Asian dishes for decades. As far as final meals in this city go, it can't be beat.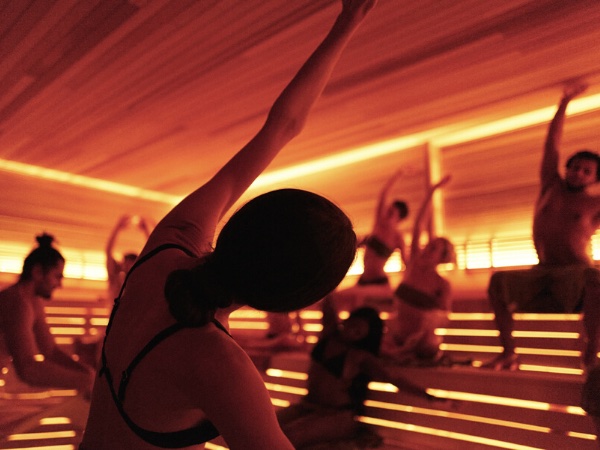 Back near the hotel, Othership is a new take on the spa experience. Understated and otherworldly, the space brings together wellness fanatics to indulge in ice water baths (which they say will help you "redefine your relationship to the cold") red cedarwood saunas, and an accompanying app that provides breathwork meditation and other mindfulness tools on demand. And every weekend, the spa hosts socials that encourage bathers to enjoy music and performances and to weave amongst conversations in a hazy, relaxing atmosphere that's worlds away from the hectic King West bar scene.
In a city as diverse and quickly developing as Toronto, paring down a list like this into what's doable in just 48 hours isn't easy. We could easily have written an entirely different itinerary; one that explores the diverse cuisine of Toronto's suburban neighbourhoods, or the remains of an abandoned retrofuturist monorail in Rouge Park. Toronto has earned its reputation as one of the most dynamic cities in the world, and this list serves as a launching pad to explore everything that makes it great.